In-Mould Labels (IML Labelling)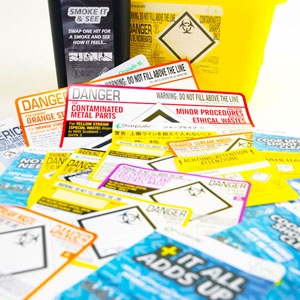 IML (In-Mould Labelling) is a technology in which a pre-manufactured label is placed in the mould and becomes one with the packaging during injection moulding, making it indelible. The technique is used worldwide for blow moulded bottles as well as injection moulded and thermoformed containers. In mould labeling is very different from other labeling methods, and that difference begins before the container is formed. At the front end of the moulding cycle, just after the previously formed container is ejected from the mould, In-mould labels are inserted into the mould before it closes and are held in place with a vacuum or a static charge. There they wait for the plastic to be blown or injected into the mould, embedding the labels into the wall of the container during the moulding process and displacing container resin equal to the volume of the label. The big difference with In-mould labels is that the product is in the wall of the container. All others are glued onto the outer surface of the container.
Advantages of In Mould Labels:
Labels are printed in high quality multicolour print that enables photographic representation of the desired design
No need for the additional phase of gluing labels
Possibility of various surface appearances of the product that is not covered by the label – matt or glossy, and of different surfaces of the IML – high gloss, orange peel or matt.
With IML the whole of the container can be decorated, top, bottom, inside and out, virtually any size or shape.
IML lends itself to quick design changes. All the producer has to do is move from one label to another with almost no production lost in the changeover.